By reading this article, you will have a basic understanding of mouthwash, including how mouthwash works, how to use it, and common questions related to this topic. Check it out now!
What is Mouthwash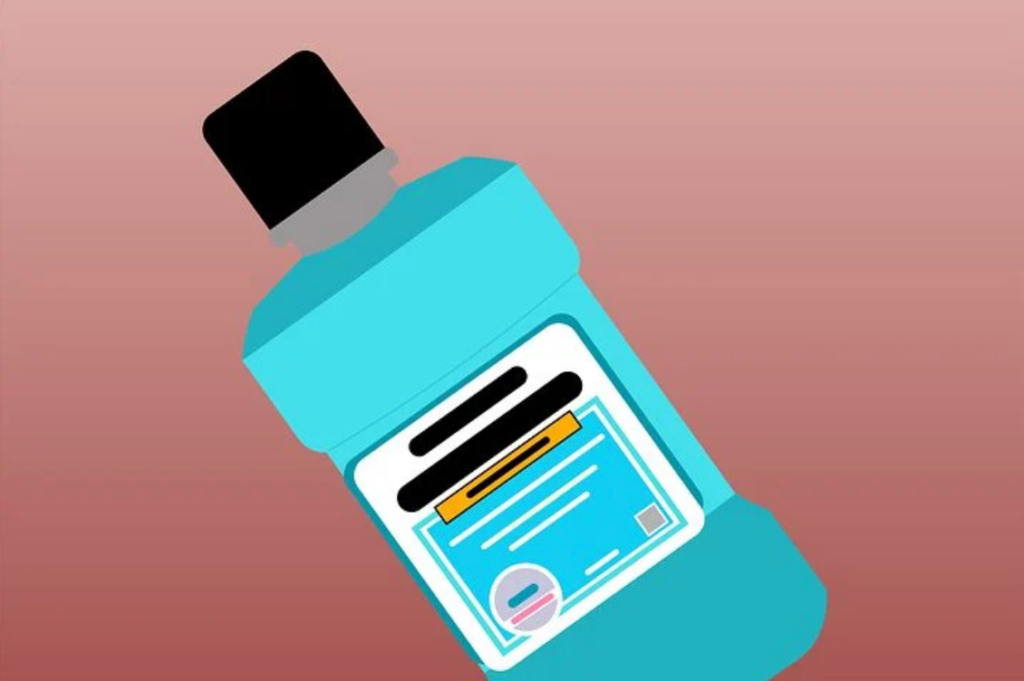 source:pixabay.com
Mouthwash, also known as an oral rinse, is a kind of liquid used to rinse and clean the mouth. Mouthwash in general has the ability to kill bacteria in tartar, cleanse the mouth, mask bad breath caused by bacteria or yeast breaking down food residues, as well as leave a comfortable and refreshing feeling in the mouth.
More than 2000 years ago, the ancient Chinese were already aware of the importance of dental care and used various dental cleaning methods to maintain their teeth. However, due to the backwardness of science and technology and social development, the only method used to clean the mouth was "gargling".
Along with the development of Chinese herbal medicine, ancient mouthwash has evolved from water, wine, and saltwater to herbal mouthwash. During the Qing Dynasty, people could buy a variety of herbal mouthwashes in the market.
In the late nineteenth century, dentists discovered that oral bacteria were a major cause of dental disease and in 1891, Karl August Lingner, an entrepreneur from Dresden, Germany, and Richard Seifert, a chemist, invented the world's first mouthwash, named 'Odol'. Mouthwash has been popular in developed countries in Europe and America for many years and may have much to do with social life etiquette. In recent years, the market has become more competitive and the number of products has increased.
How Mouthwash Work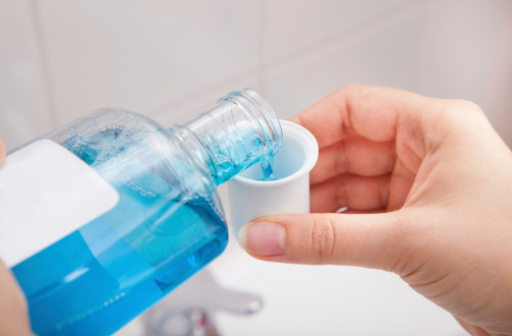 source:pixabay.com
So, how do mouthwashes clean your mouth? Early mouthwashes used eucalyptus seed oil and lemon leaf oil, both of which have antiseptic properties to improve breath. Chemical germicidal substances such as chlorhexidine were also used in mouthwashes, but these are no longer used in mainstream mouthwash brands as their overpowering germicidal properties can upset the microbial ecological balance of the mouth itself.
Olaflur, a bactericidal ingredient now widely used in mouthwashes, inhibits and kills plaque in the mouth and prevents tooth decay and periodontitis.
Generally, children's mouthwashes use only Olaflur to kill bacteria, while adult mouthwashes add zinc chloride and linalool to Olaflur. Zinc chloride is widely used in kinds of toothpaste and mouthwashes to kill bacteria in the mouth and inhibit bad breath; linalool is both a good organic solvent and an inhibitor of Streptococcus mutans, which converts sucrose in food into glucan, the latter being a major factor in plaque formation. The latter is the main cause of dental plaque formation.
The Right Way to Use Mouthwash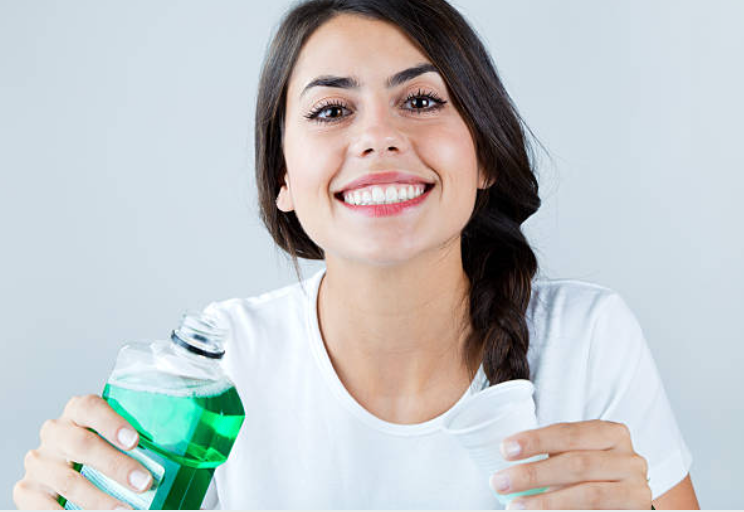 source:pixabay.com
First, put clean water in your mouth and drum your cheeks so that the clean water can fully touch the teeth and gums in your mouth, and rinse all parts of your mouth with as much water as possible to remove any food debris left in your mouth.
Then, use about 10ml of mouthwash and rinse your mouth with the above method for another 1 minute, do not rinse your mouth with water afterward.
It is also possible to brush your teeth before using mouthwash, as the residue on your teeth and their crevices can only be removed relatively thoroughly by a toothbrush, and it is impossible to remove the dirt completely with mouthwash alone, which is primarily a health care product.
When Should You Use Mouthwash
Apart from using mouthwash when brushing your teeth in the morning and evening, it is also recommended to use it within three minutes after meals, as the long interval between meals and brushing can easily lead to the accumulation of food debris between the teeth, which can easily lead to tooth decay, and the use of mouthwash can prevent the emergence of diseases.
In the case of mouth ulcers and inflammation of the tongue, it is not advisable to use toothpaste or a toothbrush as this may aggravate your condition. However, if you have a breakout in your mouth, the use of mouthwash is likely to be accompanied by adverse manifestations such as redness and pain.
It is also good to use a mouthwash to clear your breath after eating smelly foods, such as garlic. After all, who doesn't like to have a conversation with someone who has clear breath?
How Often Should You Use Mouthwash
If you are looking for a fresher and healthier mouth and do not have oral diseases, you can use it once a night. After three meals, take a sip of water and rinse all parts of the mouth repeatedly to remove as much food debris and soft dirt as possible. Use up to three times a day, too much will suppress the number of bacteria in the mouth, which will affect oral health.
Should you Rinse with Water After Mouthwash
It is not necessary to rinse your mouth with water after using mouthwash. Generally, the mouthwash we use contains substances such as chlorhexidine and fluoride, which can play a role in removing oral dirt and sterilization, if you rinse your mouth with water immediately, it will affect the continuous effect of mouthwash on oral bacteria.
Is Mouthwash Dangerous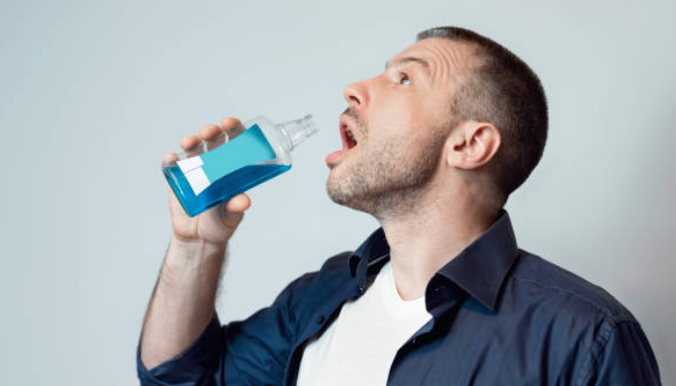 source:pixabay.com
Is mouthwash suitable for everyone? What are the ingredients to keep in mind when selecting mouthwash? Next, we are going to explore this question.
Mouthwash Ingredients that You Should Pay Attention to
Many people worry that long-term use of mouthwash will damage their oral health and that weak acidic mouthwash will cause gastroenteritis. In fact, in the hundred years since the birth of mouthwash, mouthwash formulations have been constantly upgraded.
The formulas we use today have overcome the problems of acidity, strong oxidation, and strong sterilization. In the 21st century, we have a wide range of mouthwashes to choose from – Prokudent mouthwash, for example, is a cavity-fighting mouthwash, a super-whitening mouthwash, a breath-freshening mouthwash, a mouthwash for the dental bed and gums, and a mouthwash for children over 6 years old. From mint to strawberry flavors to meet different oral care needs. Whether it's tooth decay, inflamed gums, or bad breath, there's a mouthwash solution for you.
However, due to the high level of bacteriostatic agents present in medical mouthwashes, long-term use of mouthwashes can damage the oral mucosa, resulting in ulcers, erosion, shedding, and necrosis. This is why medical mouthwashes generally need to be prescribed and directed by a doctor and the frequency of use is strictly limited!
Mouthwashes with probiotics added are more for advertising and marketing purposes. These probiotics do not survive just because the mouthwash stays in your mouth for a few minutes and there is no need to buy a mouthwash that advertises the presence of probiotics.
How Much Mouthwash is Fatal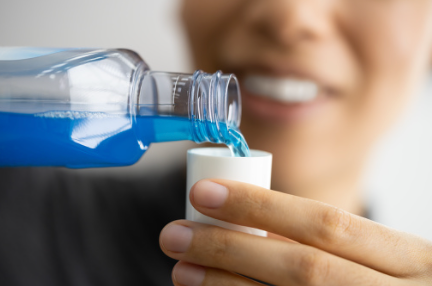 source:pixabay.com
Some mouthwashes contain alcohol mainly as a co-solvent to help dissolve the fat-soluble ingredients used in them, while the alcohol itself also has a certain bactericidal ability. Some brands of mouthwash have a high alcohol content, which can reach 20% or more, and these mouthwashes can be quite irritating to use.
A study measured the acetaldehyde content in saliva after using alcoholic mouthwash and found that acetaldehyde did increase, based on this further deduction, the introduction of alcoholic mouthwash can increase the risk of oral cancer, so you can buy alcohol-free mouthwash to reduce irritation
In addition to these alcoholic mouthwashes, some non-alcoholic formulations are also readily available on the market. These non-alcoholic mouthwashes are mostly formulated with CPC (low concentration of ciprochlor), which has good bactericidal properties and safety and is also relatively soft in taste.
Methyl salicylate substance is usually used as a preservative to add flavor to mouthwash by the oral care manufacturer, methyl salicylate has some toxicity, overdose can lead to vomiting, convulsions, blindness, and even kidney failure, it is best to avoid mouthwash containing excessive amounts of this ingredient when buying mouthwash.
In addition to the potential dangers mentioned above, mouthwash may contain the following ingredients that are hazardous to humans.
Ingredients You Should be Aware
It contains large amounts of alcohol (ethanol solvent), which may irritate the sensitive tongue and may also cause discoloration of the teeth.
2. Artificial dyes.
Similar to cetylpyridinium chloride, repeated use can stain teeth. The most common dyes, bright blue and firm green, are toxic to living cells and may affect liver function.
3. Chlorhexidine.
Like alcohol, chlorhexidine may kill good bacteria, damage the oral environment, and may raise blood pressure, and increase the risk of heart disease.
4. Hectoridine.
This antibacterial chemical may cause an unstable heartbeat and allergic reactions if taken in excess.
This preservative may interfere with the endocrine system and hinder the secretion of hormones.
6. Triclosan.
High doses of triclosan can lower thyroid hormone levels.
Therefore, it is very important to use no more than three times a day mouthwash, a dosage of 10-15ml control, and purchase quality mouthwash.
Will Mouthwash Go Bad?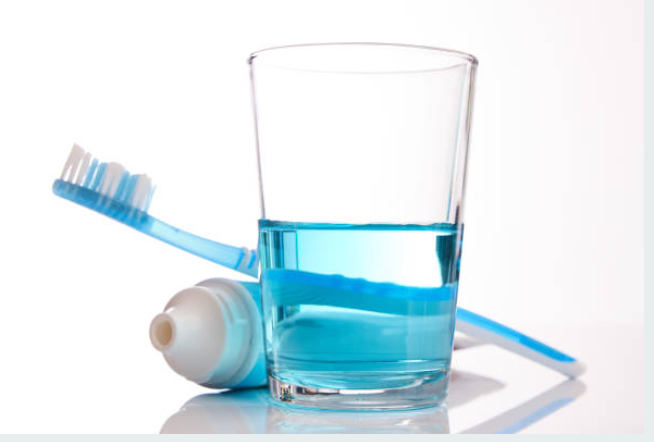 source:pixabay.com
Just like other common daily chemicals, the general mouthwash sealed shelf life is between 1-3 years, but if it has been unsealed and started to use, it is recommended to use up within three months. Because the chemical composition of the mouthwash is in contact with oxygen in the air too many times, oxidation will occur.
Mouthwash after the expiration of which the chemical composition will accelerate the oxidation, causing deterioration, resulting in a series of oral diseases. Usually, mouthwash expired, and the appearance does not seem to change, but the composition of things has changed, and its effect is greatly reduced.
During the shelf life, the mouthwash manufacturer is responsible for the quality of this product in accordance with the relevant standards or expressly guaranteed quality conditions, the seller can sell these products with confidence and the consumer can use them safely.
Key Takeaway
Mouthwash is a good helper to keep our oral health on a regular basis. However, we should not rely completely on it, to eliminate the abuse of mouthwash, and properly brushing your teeth is still the best way to clean your mouth. Please remember: health is always a priceless asset for people, and oral health is one of the most valued parts!