Quality Control Is Our First Priority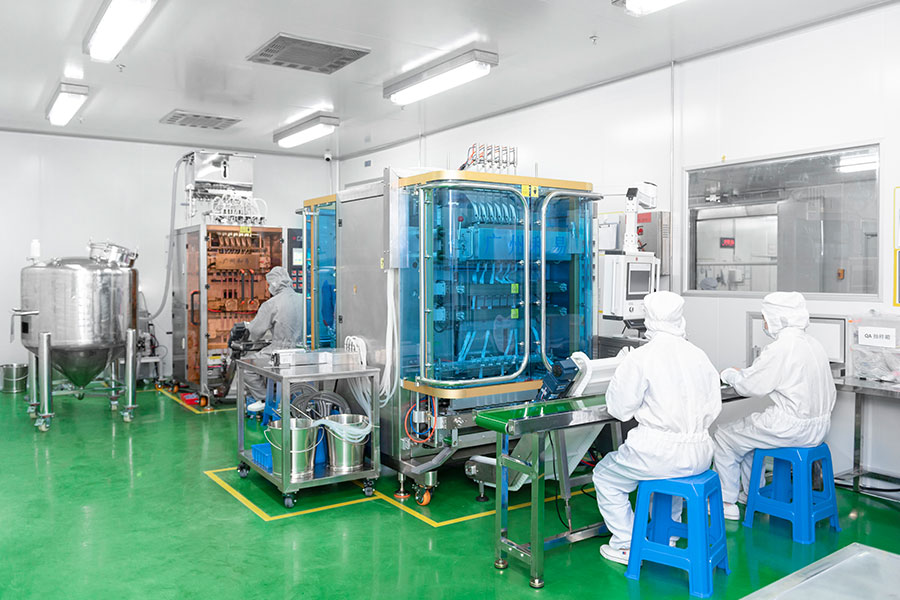 Thrive Your Business with Great Reputation
As is known that a good reputation is vital to the survival of a brand, while Quality and safety is arguably the most important parts of reputation, not to mention an oral care product, that it is directly consumed into the mouth.
To keep your brand thriving in the market, we promise that each product is manufactured with best-in class material in a certified clean room and inspected through strictest hygienic standards.
Pollution-free Clean Room
Third-Party Certification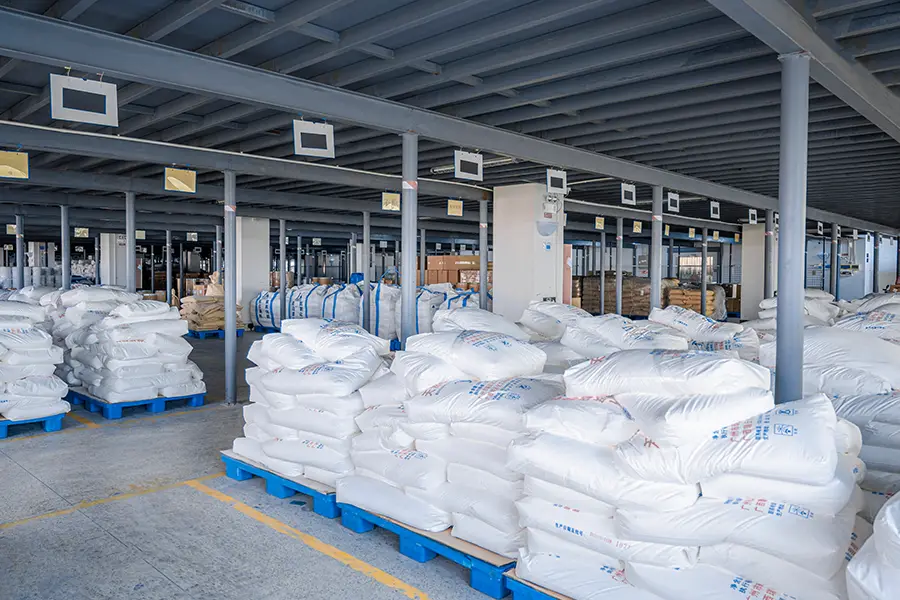 Steadfast Dedication to High-quality Ingredients
As the basis of your products, premium material can lead to customer satisfaction and the growth of your business.For example, higher standard abrasives with finer particles can have a better effect on cleaning teeth while not doing harm to the teeth.
Therefore, we import best-in-class food grade ingredients from reputable global companies and store them in individual warehouses with GMP and ISO guidelines.
Pollution-free Clean Room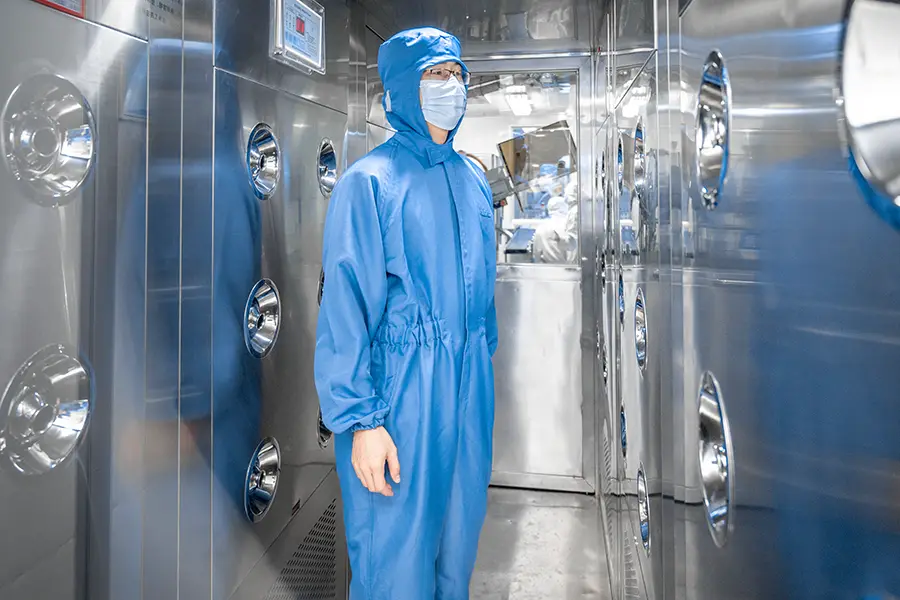 High level Clean Room Prevent Pollution
To avoid polluting the ingredients and products with dust or other particles in the air, our staff wear protective suits in 100000-level clean rooms before the production process begins.
Under strict standards, equipment is checked and monitored constantly to maintain a sanitary environment to make sure that the contents meet quality needs in the process.
Detailed Inspection Procedures at All Levels
As we know that the paste or liquid is easy to change its form even in normal environment. To keep without risk of quality changes, specific inspections are strictly implemented based on ISO and medical standards at every step of the process, from incoming ingredients to the final package. If you want to test it through some special machines, we can also order them as you need.
Third-Party Certification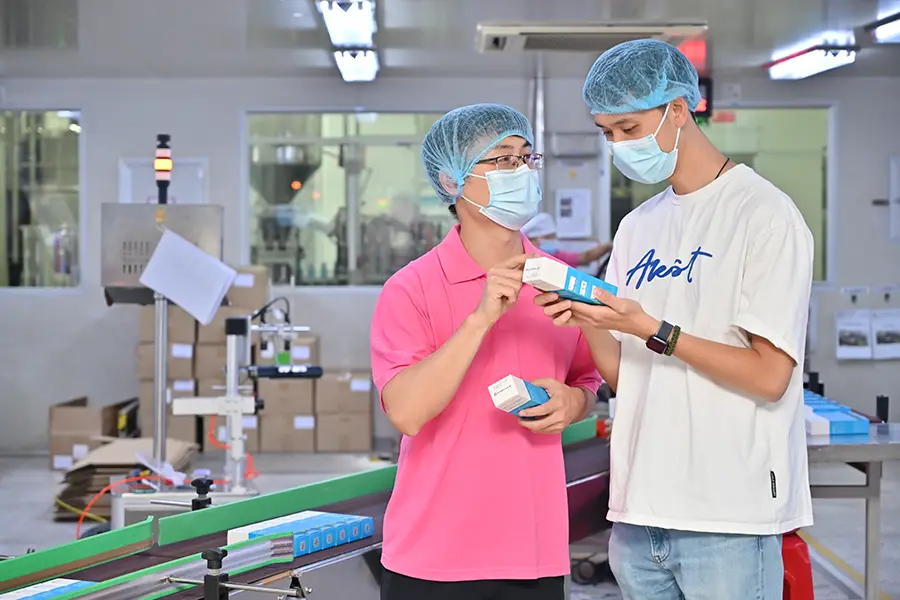 Gatekeeped by Crediable Third Party Agency
To keep quality under your control in comprehensive aspects, undergoing regular examination in our factory may not be enough. In such case, we cover the fee and arrange a professional oral care inspection agency or you are welcome to choose one according to your demands, such as SGS and etc.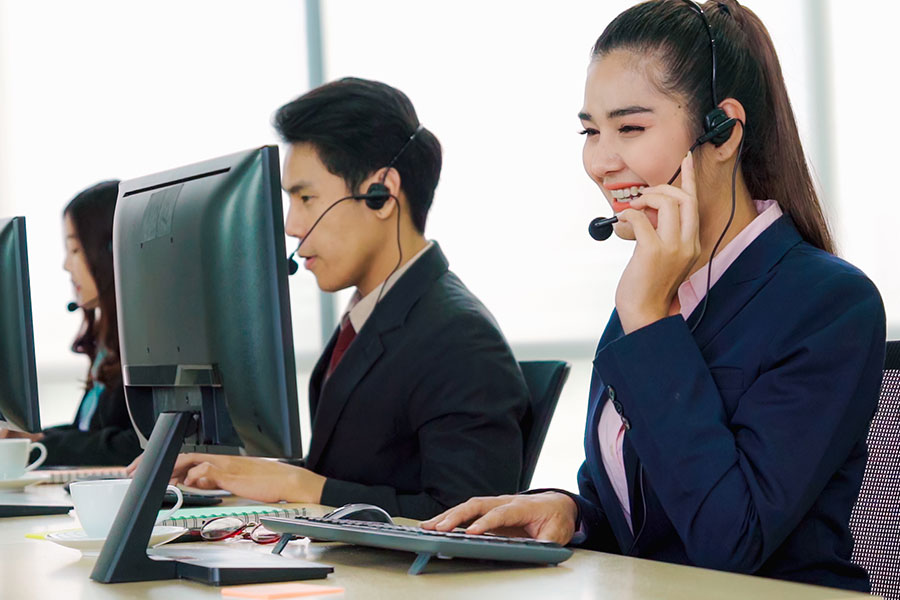 Guarantee till Aftersales
Apart from one shot deals with other manufacturers, we also focus on long-term collaboration. If there exist any defective problems, we can track them and find out with our traceability system. You or your customer can get in touch with us to solve the issue.
Strategically Partnered with Premiere Suppliers
Ingrdients & Package Test In Details
We strictly follow the toothpaste examination standards, followed by strict requirements on quality and multiple tests.
Remain stable form at high or low temperature.
Prevent the baterias are over the standard.
Maintain balance and keep in good condition.
Maintains solidity and formation.
Avoid any chemical reactions with the container
Maintain a good shape instead of deformation.