Mouth Freshener Manufacturer
Brand your products with diverse favors and package choices, including Private label or customize formula and package service.
Facilitate Your Business with Strong Support
Whatever you require to develop a new mouthwash line, our experts are ready to fulfill with extensive abilities.
Certified Quality & Safety
Reliable material from notable global suppliers sets your business apart in the marketplace, and achieve global certification such as FDA, HALAL, ISO, GMPC and etc.
Over 30 years of development, as the director of China Oral Care Industry and Association, we can fulfill your orders efficiently with constant innovation, latest machines, and updated expertise.
Free standard samples with only paying postage can arrive within days. And if you need a custom formula, we can also blend a sample based on your specifications.
A series of custom services on your demands, including sourcing raw material, customizing formula, manufacturing with samples or formula, and designing package.
Unlimited Formula Possibilities
A wide range of customization options for you to distinct from others
Whether you prefer basic or natural ingredients, we can customize paste for you, such as Xylitol, charcoal, baking soda and so on.
To add competitive values, active efficacies and popular elements is available for your products, like freshening breath, preventing the growth of bacteria, etc.
Various pleasant flavors include classical spearmint and new fun flavors, such as fruits, cinnamon etc.
From portable size to large household size (4-200g), we can customize the breath sprayer according to your targeted market.
Taliored Packaging Design & Solution
To enhance your mouth freshener brand aesthetic and make it stand out in the market, we also provide design and print services on sprays and boxes.
What's more, our automatic line with the lastest equipment fills the ingredient in your eyecatching package and delivers a completed product to your hands.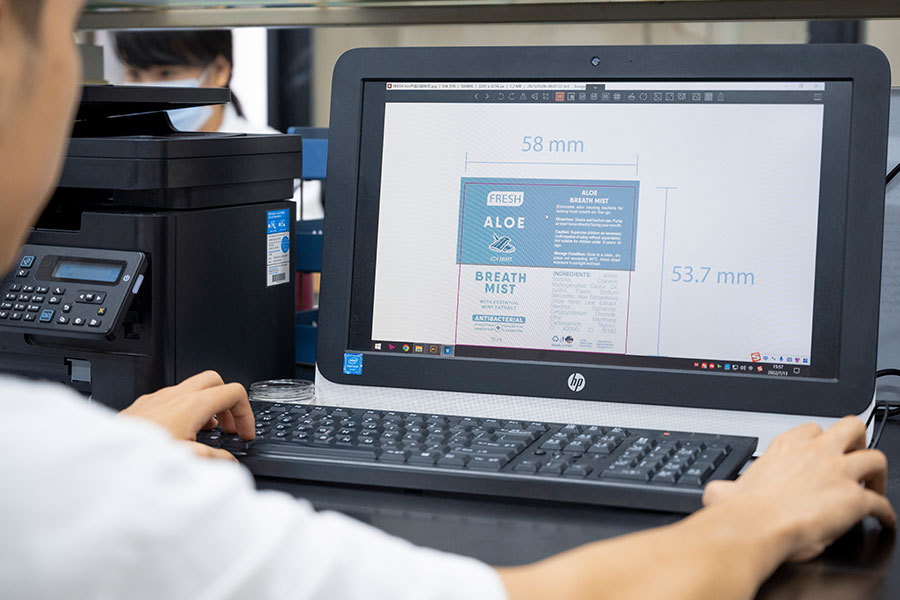 Turnkey Solutions for Create Your Brand
Don't know where to Start? Two efficient ways for you to choose and start product branding.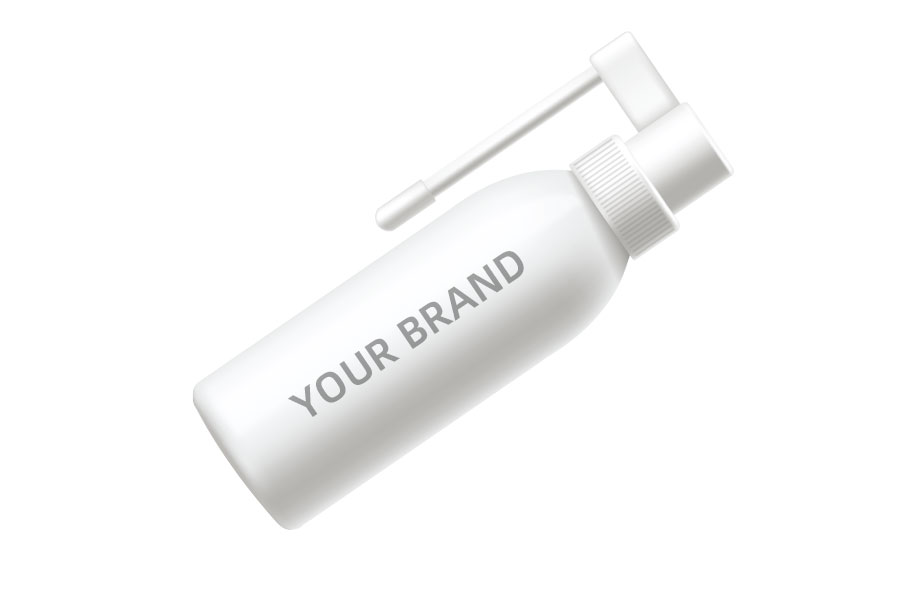 Hassle Free Branding with Assistance
You are essentially putting your brand name or logo on products that we have already designed and manufactured. With turnkey service, you can private label a new toothpaste line without complication.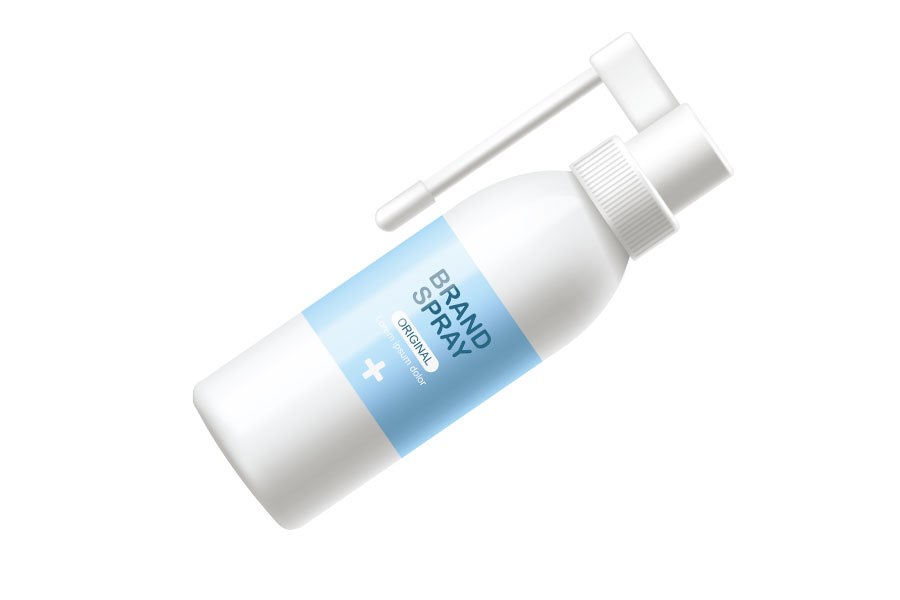 Indepth Customization under Control
Though we take responsibility for ingredients sourcing, formula testing, sizes, bulk manufacturing, package design, all the design and specifics can be customized and are all under your control. We can do it entirely to your specifications, or we can brainstorm with you to get a clear picture of your vision and work to create it.
Already make a decision in mind?
Extensive and Popular Selection
Various types and combinations are offered for you to target a diverse assortment of consumer markets.
Macaroon Mouth Freshener
Efficacy: Freshening Breath
Flavor: Sakura/ Grapefruit/ Mints
Net Content: 15ml
Package: Sprayer
Sensitivity Relief Mouth Freshener
Efficacy: Freshening Breath
Flavor: Cinnamon
Net Content: 8ml
Package: Sprayer
Portable Breath Freshener
Efficacy: Freshening Breath
Flavor: SpearMints
Net Content: 10ml
Package: Sprayer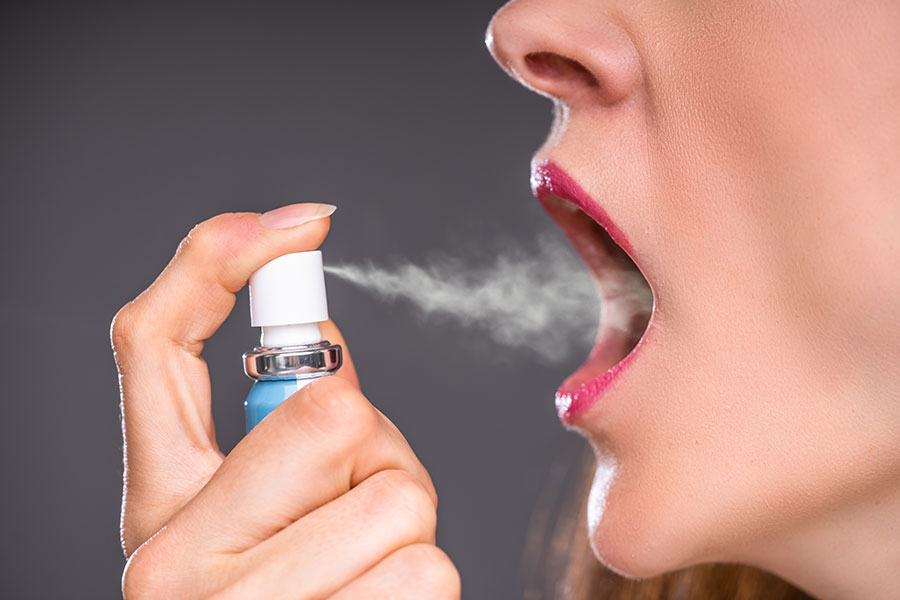 Why choose spray rather than Gum or Mint?
Bacteria along the teeth and gums can also contribute to halitosis. Individuals who suffer from dry mouth may cause bad breath due to a lack of saliva. Breath Spray is a much effective way to solve these problems.
●  Freshen Breath in 5 seconds
●  Don't need to chew and reduce harm to your teeth
●  Address the underlying dry mouth
●  Prevent risks of choking