For a long period of time, oral care has always been deemed as an enormous market compared to many other products. Every individual needs some kind of oral care, ranging from as honorable as emperors to every single one of us. So given the market size of the oral care industry, choosing a reliable oral care manufacturer becomes crucial as it is tightly linked to whether your products can outperform others in the market.
In this article, we have listed five oral care manufacturers that are considered outstanding and we hope this list will help you in the decision-making of choosing the right partner.
Amlion

Year of Foundation: 1994
Location: Malaysia
Introduction
Amlion is a Malaysia-based company established in 1994 as a toothpaste expert before extending their product line to include personal care items. The corporation was titled as one of the best brands in Malaysia between 2017 and 2018 and Top 50 brands in 2017. After years of development, the company currently has its footprint over 30 nations spread over Asia, Europe, Australia, North America, and Africa and provided both OEM and ODM service for almost 80 brands
Other than all of those achievements mentioned, innovation is another key factor that makes the company stand out from others. With an elite team dedicated to product research and development, Amlion is capable of keeping an eye on global developments and delivering better results for its clients.
Cosmolab

Year of Foundation: 2010
Location: The United Kingdom
Introduction
Though this newcomer was the only manufacturer in the list that was established after the millennium, its ambition goes beyond most of its competitors. CosmoLab, a well-known producer of dental products in the UK, mostly serves private-label clients. They have years of experience offering high-quality dental supplies. As a retailer, you have the option of selecting from their current offerings or having them develop a new product utilizing a recipe particular to your own brand. The products for teeth whitening are the specialty of this manufacturer.
Furthermore, with a variety of oral care products on offer from floss, tooth gloss, and tongue cleaner to generic oral care products, they can largely cater clients with different demands. What about the packaging and branding? You don't get in a flap as they are an all-around manufacturer who can take part in every process of the making of your own brand.
Umendra Exports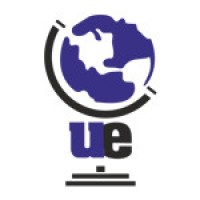 Year of Foundation: 1995
Location: Delhi (India)
Introduction
In order to suit the unique needs of both children and adults, Umendra Exports, one of the leading customized oral care manufacturers in India, creates a wide range of high-quality, pure oral care products. Each of the uniquely made toothpaste complies with the highest quality criteria, which turns them to one of the top producers of oral care toothpaste and supplier for many reputable OEMs.
Its production plant is equipped with cutting-edge facilities supported by an experienced research and development division that persistently concentrates on quality control through excellent manufacturing ethics and environment-friendly practices.
Furthermore, its products for OEM businesses not just strengthen their brand value but also jack up their sales. Thanks to a few achievements in the manufacturing sector, they are now one of the most trusted oral care contract manufacturing organizations.
Sangi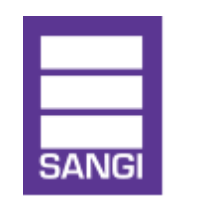 Year of Foundation: 1974
Location: Japan
Introduction
Being the oldest oral care manufacturer in this list, Sangi is prominent for its pioneering technology which involves the application of 'medical hydroxyapatite' to its products.
Medical hydroxyapatite is used to rebuild subsurface lesions and fills tiny surface flaws on teeth to lessen dental plaque adherence. This mineral has been approved by Japanese health authorities as an active anticaries ingredient after recognizing all three of its functions.

Besides applying this magic mineral to its own products, Sangi also leverages it in OEM toothpaste ordered by other businesses, offering one-of-a-kind, high-performance oral care products tailored to the demands of certain clients and their brands.

However, Sangi doesn't supply its medical hydroxyapatite as a raw material and the exception is only found in the situation where orders involve in corresponding OEM toothpaste that requires this mineral.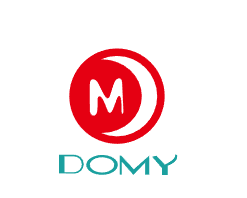 Year of Foundation: 1989
Location: Guangdong (China)
Introduction
For more than 30 years, Domy has devoted itself to research, development, manufacturing, and marketing. As a result of this commitment, Domy has built long-lasting relationships with more than 300 mega oral care business partners globally, serving as a solid supply chain system and stable development ecosystem that enables it to offer a reliable private label and contract manufacturing service platform to clients around the world. With Domy engaging in your product customization, three outstanding advantages are concluded as listed below.
Clients can expedite the marketing process by using abundant in-stock samples.
With the effective capabilities of production and new technologies, clients can acquire a wide range of products for less spending.
Concerns regarding production are unnecessary. Your products' formulation, manufacture, and packaging will be handled by professionals in private label.
What to Look For In a Trustworthy Oral Care Manufacturer
All-round raw materials choices
When exploring the factors related to the choice of a reliable oral care manufacturer, the number of material variety should be concerned. More diverse raw materials stored in inventory means more possibility of product design and it will help in catering the fast-changing needs of clients.
Packaging Solutions Included
The next comes to whether a considerate packaging solution is provided. Branding has been widely accepted by many entrepreneurs as a step to achieve further success, and it is visually embodied in product packaging. A manufacturer that can provide clients with impressive packaging methods will save the time and money spent on branding.
Certificates
Your manufacturer of choice must have FDA, ISO, CE, and other regulatory agency certifications on hand. These certificates can demonstrate that the oral care items were produced in a safe and ethical manner in addition to simply demonstrating compliance. Since they can come into contact with the human body, oral care products must be safe.
Conclusion
There are thousands of oral care businesses around the world but only those who can empathize with clients about what they really need and in the meantime strive to fulfill these demands can survive from the cruel competition within oral care industry. In this article, a list of five top oral care manufacturers are presented for you to take the shortcut and create a magnificent private label.